"I usually say that if you want my attention, you just have to use the sentence 'I have a problem'. I won't rest until I solve it or point out a way to solve it."
As a company that helps businesses grow through innovation and technology, you can imagine that we are essentially made up of top-of-the-game IT Consultants 😊 But what makes this role so special? What does it involve? How is their daily life? Nothing better than having the real-world experience and vision of one of them. Hugo Delgado is his name.
So, first things first. Let's demystify this term. Simply put, an IT Consultant is someone responsible for finding, discussing and implementing tech solutions to solve business problems, needing strong interpersonal and communication skills to effectively deal with customers and teammates. Note that this is a highly diversified field that may include from Software Developers to Cybersecurity Engineers, Database Administrators, Functional Analysts, QAs, and so on (check here some possible Career Paths according to your motivations and profile).
Now, let yourself be inspired and discover a day in the life of our awesome Senior IT Consultant, Hugo!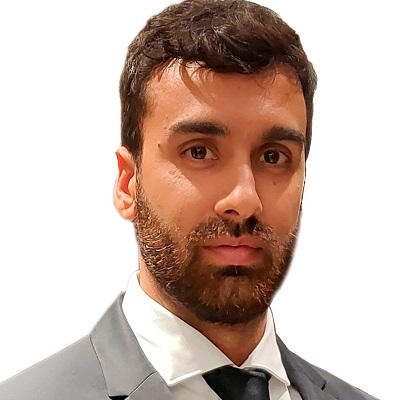 Why did you decide to embark on a career in IT and how has been your journey?
In fact, it all started because I couldn't get into the Air Force's PILAV course. At the time it was a second option but as I already had a background and a passion for technology, I decided to graduate in Computer Engineering. It was an area with a promising future and it turned out to be a great career option.
What are your role and responsibilities as an IT Consultant at InnoTech?
My role as an InnoTecher is above all to bring our brand to the customer in the best possible way, to show that we are committed to a work of excellence and that whenever they need it, they can count on us to optimize their business.
How do you usually start your day and what is the first thing you do when you turn on your computer?
I usually start the day early, I like to arrive at least 20/30 minutes early so I can have breakfast while doing trivial things on the internet (read the news, prepare the music list for the day, etc). Then I go into work mode and clean up the most important tasks or usually start the first morning meetings as well. 
What do you typically do throughout the day and who do you interact with? What do you like most about your roles as an IT Consultant?
As an Integration Analyst, I talk to the most varied customer teams, from the architecture team to the functional analysts. This is, without a doubt, what I like to do most in my duties: interacting with people, and discussing solutions. I usually say that if you want my attention, you just have to use the sentence "I have a problem". I won't rest until I solve it or point out a way to solve it.
In this digital world, what's the secret to maintaining team spirit and living the company's culture? What makes a high-performing team?
What makes a high-performing team is the commitment and energy that each person puts into the daily work. Part of the Team Leader's responsibility is to instill this spirit in every member. At a time when remote work is increasingly present, and teams are much less likely to meet physically, even a simple call from the Manager is very important to the feeling of belonging.
What does it take to be an IT Consultant? And in terms of soft skills what is most important? What advice would you give to someone starting out? What was the most important thing you've learned since you started?
The most important thing to be a good IT Consultant is to like what you do, to have a passion for the area. The constant search in a world that is always evolving like IT is very important and you can only do that by really liking what you do. The advice for those who are starting is not to be in a hurry and listen to people with more experience. I learned a lot listening and I still learn today despite being a changing world. Usually, someone has already gone through the pain that we are going through and learning with them is very important.
Why is InnoTech a great option for anyone looking to pursue a career as an IT Consultant? What surprised you the most and what do you value most about the company?
What surprised me the most at InnoTech is the feeling of belonging they are able to instill in their Consultants: Among more than 100 Consultants, our CEO (José Carlos Padre Eterno) knows the name of each one of us, which shows that we are no number but Hugo, João or Rodrigo who work for InnoTech, who is taking the company's name on the projects they work on and Innotech counts on them. Availability for all the "problems" that have arisen for me throughout this year is also something I value, in addition to being a young team that more than working knows how to have fun working.
How do you manage your work-life balance and what do you most enjoy doing outside of work?
The balance of personal – professional life is something that depends a lot from project to project. Fortunately, I'm in a customer where this balance is highly valued and I have time to be with my family, which is my biggest extra-work occupation. Other than that, I love sports, technology and going out for a drink 😉
What about you? Are you a problem-solver passionate about technology and willing to be part of a people-centric culture? Join Hugo and other InnoTechers and come innovate with us as an IT Consultant! Check our job openings, there's surely one that fits your ambitions: https://innotech.key.work/jobs/